Day 1: Agadir
Arrival at Al Massira airport. Transfer to the hotel or Riad.
Day 2: Agadir – Amderdiz'in
(3h of walking)
After breakfast, transfer by minibus or 4WD to the Plaine de Houze for a picnic at the Haha Valley. After lunch we'll descend to the sea. A 3-hour walk brings us to our first camp at the fishing village of Amderdiz'in.
Day 3: Amderdiz'in – Timzguida – Ouftass beach – Tafedna
(5h30 of walking)
After breakfast we will start towards Tafedna at a relaxed pace, high above the coast line looking down on hidden bays and villages. Tafedna was once an important Portuguese sea port but today it is a small fishing village. We'll make our camp just outside the village.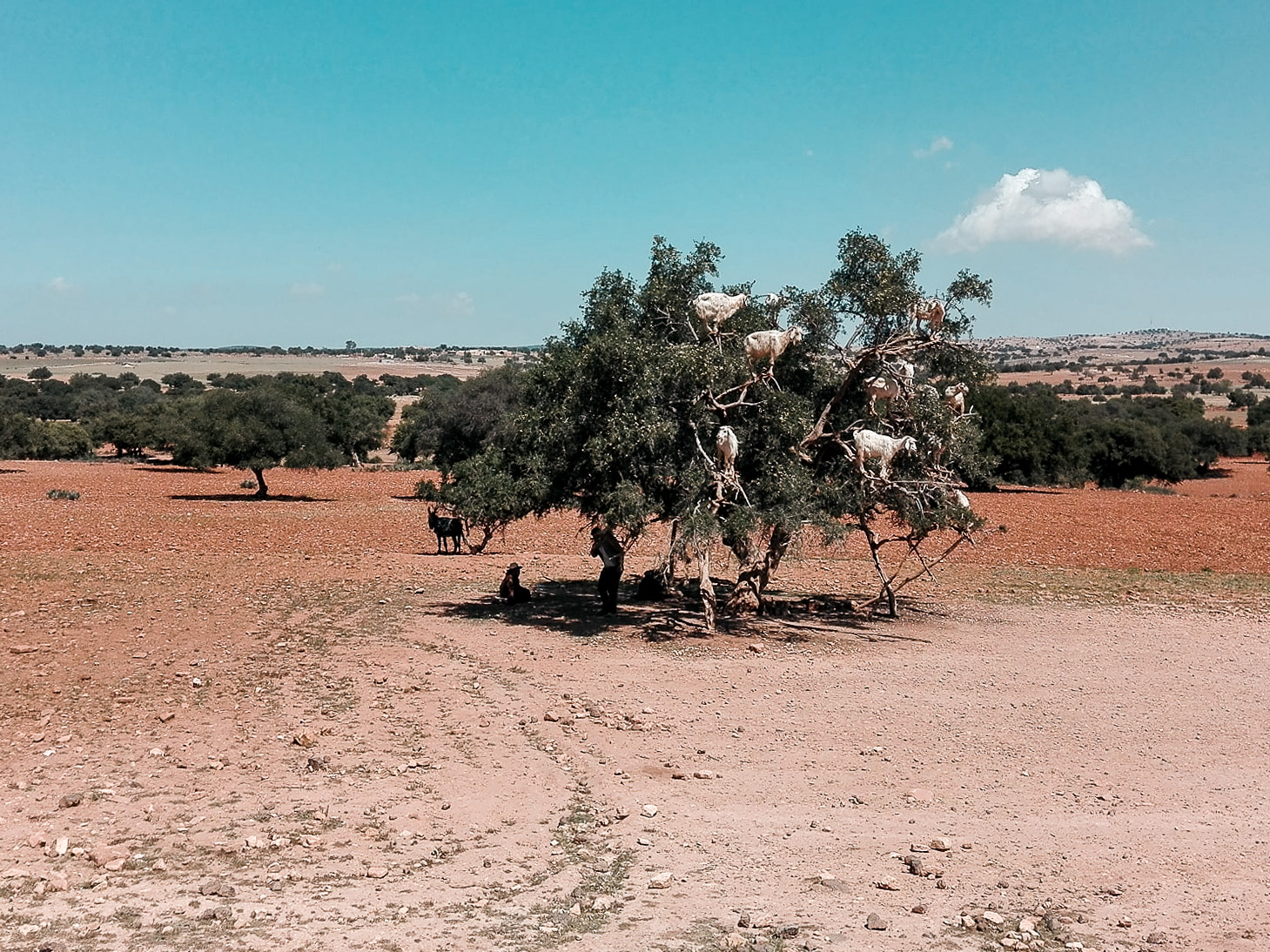 Day 4: Tafedna – Sidi Ahmed Assayh
(5h of walking)
Once loaded the caravan will set off, passing over Cape Tafelny. We will journey through the wild landscape of Argan trees to the highest point on our trek's path. At 500m above the Atlantic coastline, you can visit the small shrine of "Sidi Ahmed Assayh". We'll descend to the beach of Sidi Ahmed Assayh, where we pitch our tents for the night.
Day 5: Sidi Ahmed Assayh – Sidi Mbarek
(4h of walking)
Today will be a short walking day above the Atlantic. We will pass through several Berber villages and hamlets to a beautiful landscape of towering dunes until our next camp near the small waterfall of Sidi Mbarek. The waterfall is ideal for a refreshing shower and the dunes are great for exploring.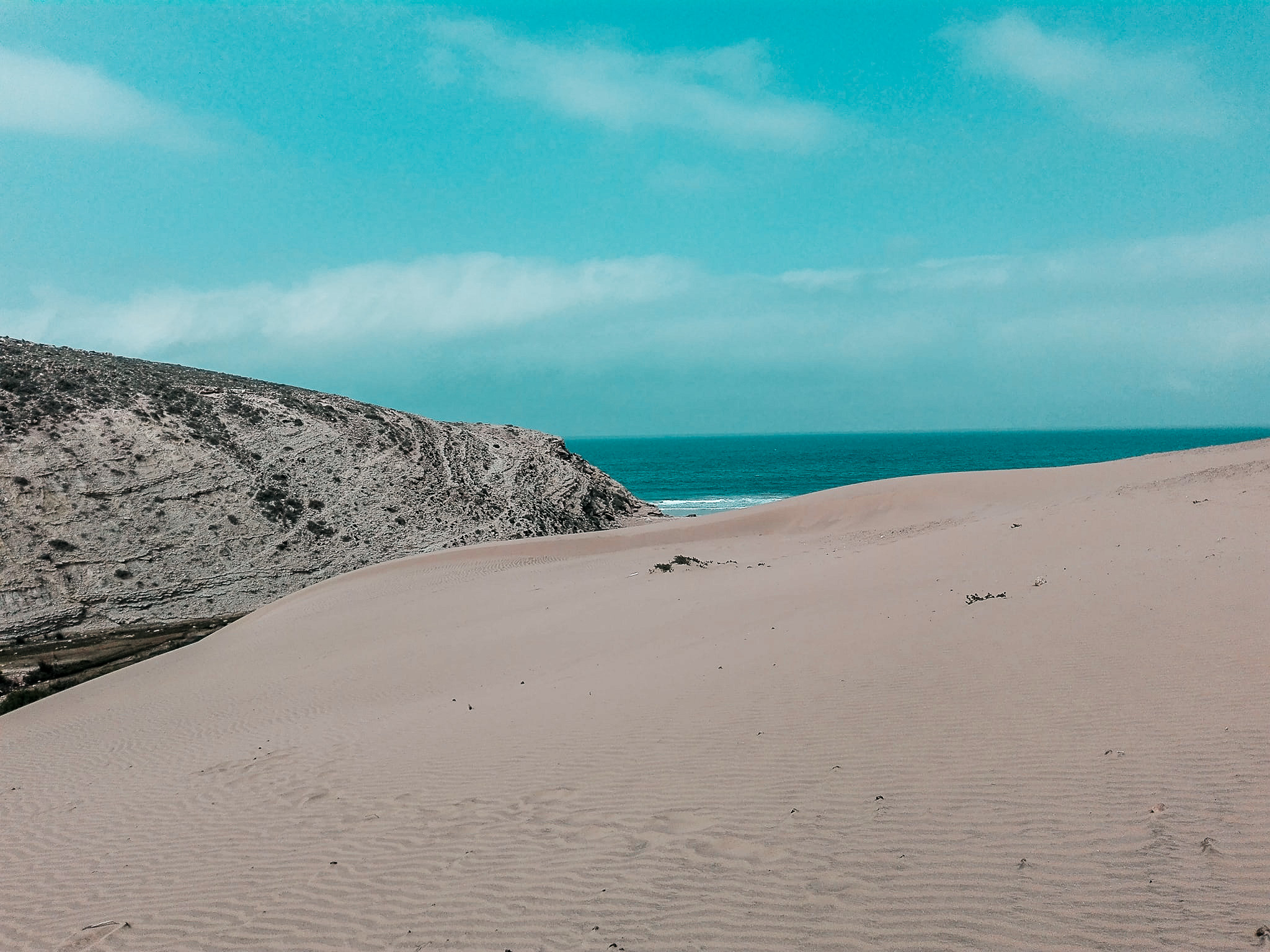 Day 6: Sidi Mbarek – Sidi Kaouki – Essaouira
(4h of walking)
On this final day of our trek we'll enjoy an incredibly scenic walk from one deserted beach to the next with spectacular wide ocean views. Finally we'll reach the small village of Sidi Kaouki, a fishing port and meeting place for wind-surfers. After saying farewell to our camel drivers, we'll drive to Essaouira. Overnight stay in a riad/hotel.
Day 7: Essaouira
Day off to visit the town of Essaouira. Today Essaouira is mainly known as a tourist attraction and is also a popular place for kite, wind and wave surfers. The Medina of Essaouira is UNESCO World Heritage. Overnight stay in a riad/hotel.
Day 8: Essaouira or Marrakech airport
Got to catch that airplane!