Ait Ben Haddou & Telouet Kasbah
2 beautiful historic sites that are located on the former caravan route between the Sahara Desert and Marrakech crossing the Atlas mountains.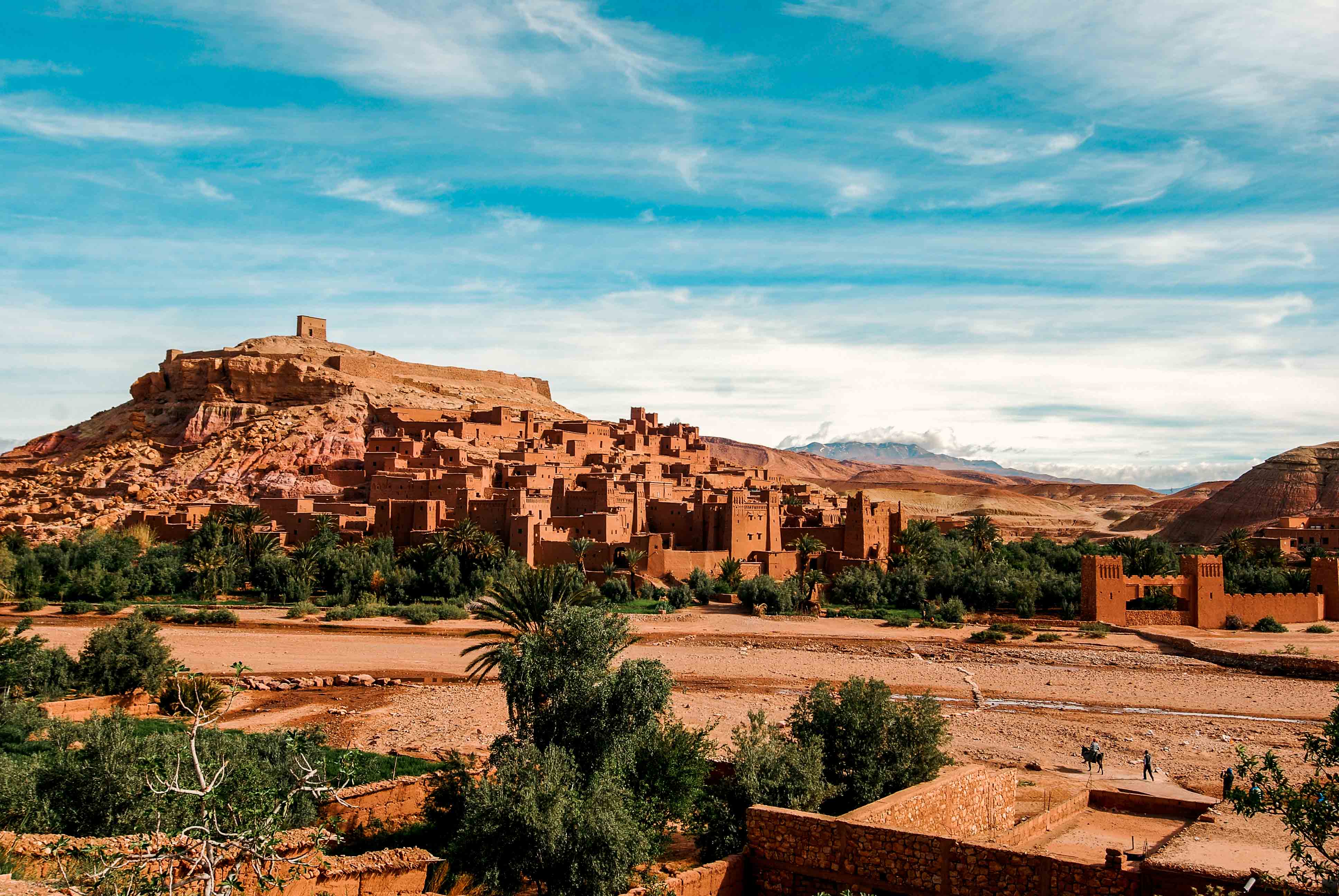 Ait Ben Haddou, situated 35km from Ouarzazate, is a fortified village (ksar in Arabic). Inside the walls of the ksar are half a dozen Kasbahs or merchants houses and other individual dwellings, it is a great example of Moroccan earthen clay architecture. Aït Ben Haddou has been a UNESCO World Heritage Site since 1987. The city was used as a scenerie for movies: Game of Thrones, The Jewel of the Nile, The Living Daylights, The Last Temptation of Christ, Lawrence of Arabia, Kundun, The Mummy, Gladiator, Alexander, Dunya and Desie in Morocco, Prince of Persia: The Sands of Time and Babel,…
Telouet Kasbah was the seat of the El Glaoui family and was built in the 18th and 19th century. The palace can still be visited but it is steadily becoming more damaged and is slowly collapsing. In 2010 the restoration work on this site could be started thanks to donations and the visitors' entry fee.
(Each daytrip can be extended with 1 or more days)