Skoura & The Rose Valley
Skoura is located about 42km northeast of Ouarzazate at an altitude of about 1150m. Worth seeing are the older neighbourhood with its palm oasis (palmeraies) and the 145 kasbahs, mostly ruins. In spring - and in summer after rare rainfall - the bed of the Oued El Hajaj fills with water that is used to irrigate the fields and palm oasis.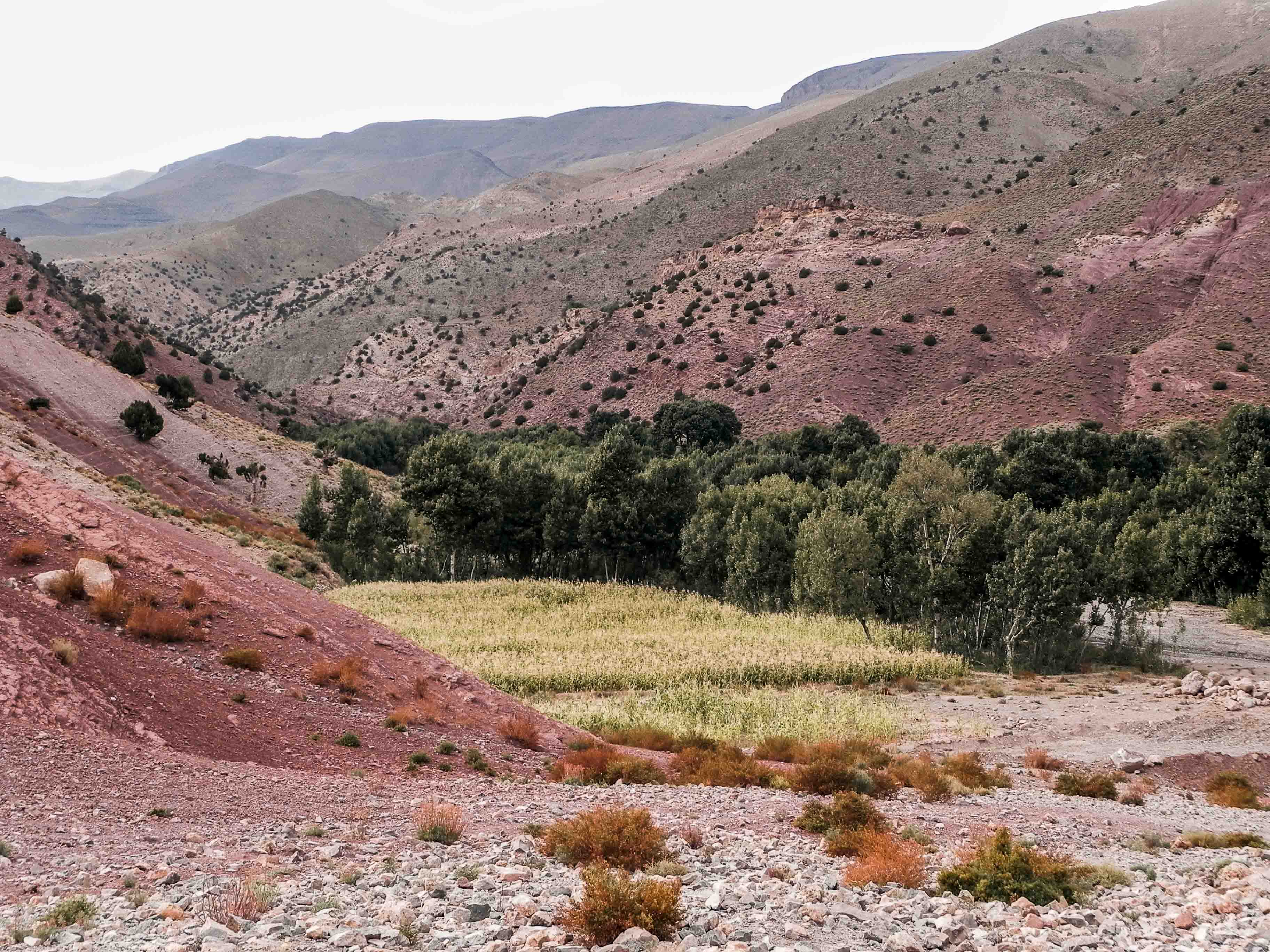 One of the most beautiful valleys of the 'Grand Sud' is doubtlessly the Rose Valley, nested at the foot of the High Atlas and irrigated by the river Asif M'Goun. It extends from Kalâa M'Gouna to Boutaghrar, the plain of Alemdoun, the gorges of M'Goun, … The name refers to the colour of the mineral of which the mountains are made.
In May, the scent of damascena roses fills the valley. It's a supplementary culture for the inhabitants who plant them in bushy hedges to demarcate their orchard plots. The harvest is concluded in the beginning of May by the Moussem of the Roses, a traditional festival at Kalâa M'Gouna, the centre of distillation of rose water, that welcomes thousands of visitors who come to enjoy the parades and traditional music.
(Each daytrip can be extended with 1 or more days)