Ouzoud Falls
Departure from Marrakech to Demnate where we will take a break to visit the Imi n'Ifri natural bridge. There is a river flowing under the bridge and the bridge itself is pretty high. A roundtrip down and back up should take about an hour.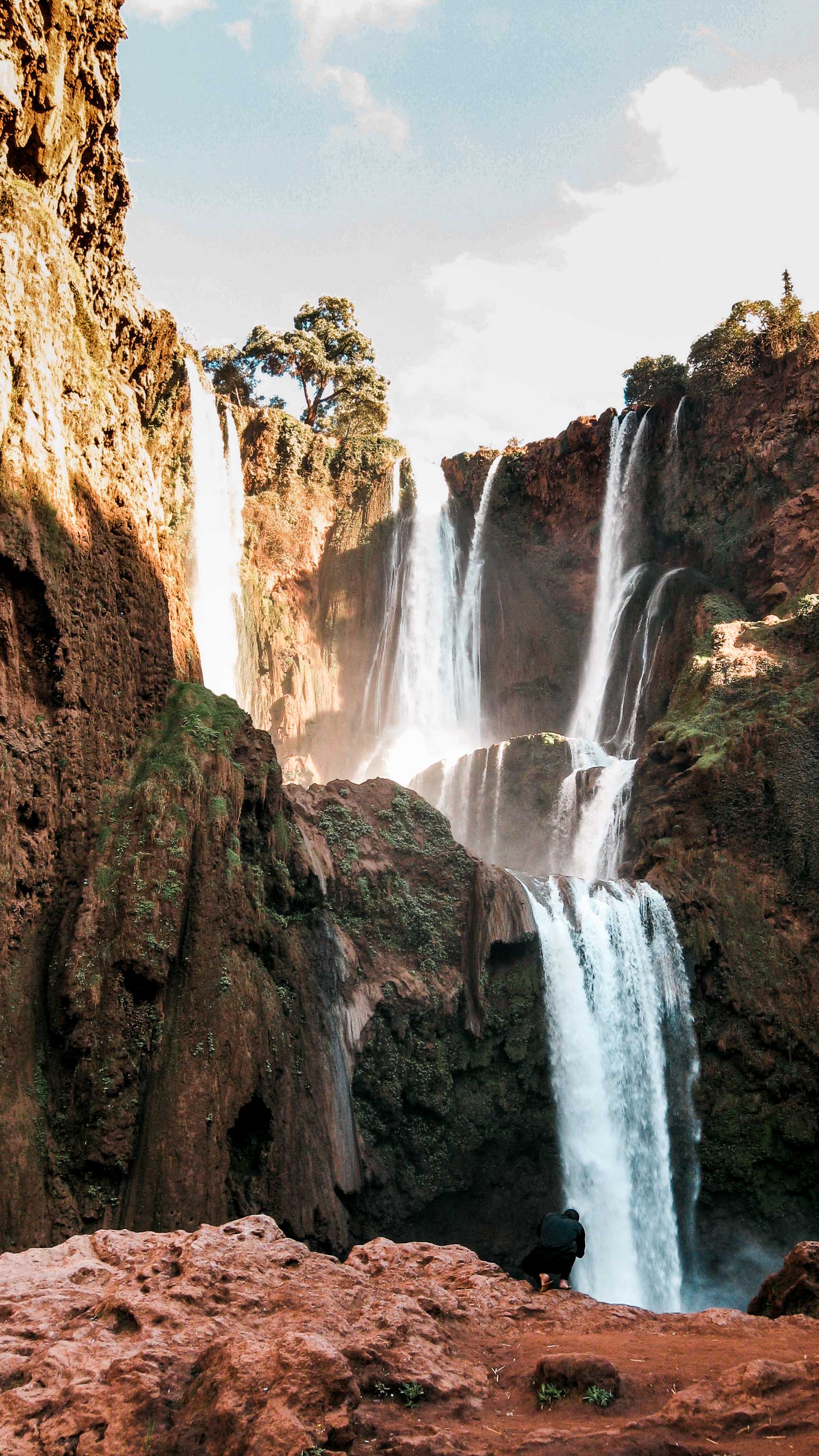 From Demnate we will take the road to the Ouzoud Falls. Witness the stunning, 360-foot (110-meter) waterfalls as they plunge down rugged cliffs. Take photos from various viewpoints, and, if you wish, visit the caves that house watermills powered by the falls. Watch for local Barbary apes or rainbows above the cascades, and savor lunch at a restaurant along the shaded waterfall path. Return to Marrakech.
Extension Bin el Ouidane
After lunch at the Ouzoud Falls we will drive to the beautiful lake of Bin el Ouidane. The impressive dam is the largest in Morocco and the lake covers 3735ha. Overnight stay in an auberge on the lake and return to Marrakech the next day.